Microneedling in Boulder, Colorado
Introducing the Livra Pro™ Microneedling & Stem Cell Therapy system for collagen induction…..  the  new alternative to plastic surgery and fillers like Botox with minimal to no downtime  at a third the cost!!!! The Livra microneedling system rates far above the other systems on the market due to minuscule punctures to the epidermis causes  inflammation which in turn, stimulates cells called keratinocytes that activate the production of new collagen fibers.
Microneedling or *Collagen Induction Therapy (CIT)
There are many micro needling choices out there but the Livra Pro's superior delivery system is what sets this company apart from the many others in todays market.  Livra leaves clean "punctures" in the skin, (unlike many of the rollers and pens used today that "tear" the tissue).  These clean punctures allow for better product penetration and healing.
Livra Pro micro needling produces maximum stimulation, with minimal inflammation. This balanced approach to skin rejuvenation reduces recovery time to near zero, while maximizing results! The typical recovery involves just a day or so of mild redness and swelling, and any evidence that you've had something done can be covered with a quality mineral makeup within just 2 hours of treatment! See our microneedling photo gallery page for more detail.
 This cutting edge  therapy is fantastic for ALL skin types not just those concerned with aging.  You should see the difference it makes with acne scarring!  Even though you will notice some  immediate results,  4-6 treatments are recommended for optimal results.  Allow ~6weeks between microneedling treatments for  proper healing and rejuvenation of skin.
The LED Light Therapy  treatment is a fantastic to end to a microneedling appt…………Amazing healing and reduced downtime
Benefits of Microneedling:
softens and plumps lines and wrinkles by stimulating collagen production
noticeably reduces acne scarring
comparable results to invasive laser treatments (at a third the cost)
minimal to no downtime
breaks up surgical scarring
decreases stretch marks
reverses hyper-pigmentation by activating melanocytes in the skin
decreases pore size by thickening the collagen
suitable for ALL skin types
increases skin vitality and health naturally
can increase hair growth in Alopecia cases
deeper product penetration (increased absorption of product by 1,000 x )
Collagen Induction Therapy Pricing
Collagen induction therapy – $275 per treatment (4-6 sess. recommended)
Package of 3 – $225 per microneedling treatment
Package of 6 – $195 per microneedling treatment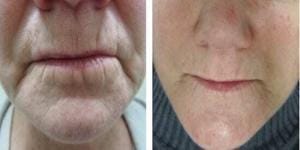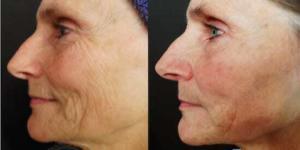 ---
About The Beauty Spot in Boulder, CO
Located in the heart of Boulder, Colorado, The Beauty Spot Salon – owned and operated by Michelle Hale – offers an intimate setting for all your beauty needs.  In addition to microneedling, we offer popular salon services such as Tattoo Removal and Eyelash/Eyebrow Tinting, Permanent Makeup, and skin care services like Hydrafacials and the best facials in Boulder.