~Michelle Hale
Owner, Esthetician & Designer at The Beauty Spot in Boulder
I was raised in a small town in Pennsylvania building forts, catching lizards and playing basketball with the boys. I graduated from the University of Pittsburgh with a degree in dental hygiene. As an esthetician, I apply my background in dental hygiene in The Beauty Spot's teeth whitening and smile gems services.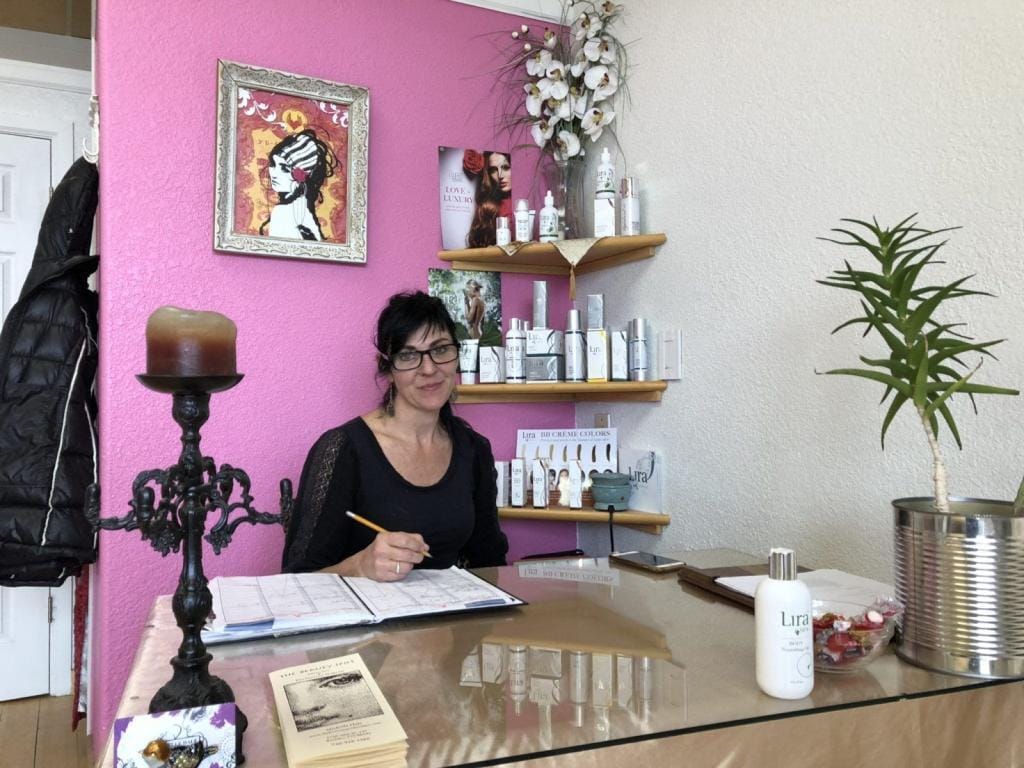 During my years at the university, a boyfriend introduced me to rock climbing. This soon became the greatest love in my life (climbing …, not the boyfriend!).  Soon thereafter, I moved to Boulder, CO, to follow my passion for climbing.
All of my life I have been called a "tomboy."  I can't disagree.  I am indeed a "tomboy," but I would like to re-classify myself as a "GIRLY" tomboy. It was my infatuation for beauty and fashion that has lead me down the road to esthetics, and my current career of making people look and feel more beautiful. I also run Designs-by-M which sells playful and sexy handmade clothing for men and woman.
As an esthetician and entrepreneur, I love what I do, and I look forward to meeting you!
Email me today to schedule an appointment!
---
About The Beauty Spot in Boulder, CO
Located in the heart of Boulder, Colorado, The Beauty Spot Salon – owned and operated by Michelle Hale – offers an intimate setting for all your beauty needs. In addition to permanent eyebrows and permanent eyeliner, check out our most popular salon services such as Tattoo Removal and Eyelash Tinting, Permanent Makeup, Lash Lifts and HydraFacials.