HydraFacials in Boulder, Colorado
The Best Facials and Skin Care in Boulder, Colorado
Our skin is the largest organ in our bodies… Why don't we take better care it it? Our skin is continually exposed to free radicals – pollution, the sun, and stress – which damages our cells (like collagen and elastin) and speeds up the aging process. A once-a-month anti-aging facial treatment will start you on your way  to having healthy beautiful skin. The main functions of a skin care facial are to thoroughly cleanse pores, exfoliate dead skin cells, stimulate blood flow, provide nourishment, and hydration to the skin. Blemishes MAY result a few days after as toxins may be released. So, if you have an important event you would like to look ravishing for, plan head!
A non-invasive facial treatment that improves the look and feel of your skin.
A HydraFacial is a revolutionary facial treatment that is safe for all skin types, and offers a youthful look and feel to your skin. All I can say is WOW! Most of our clients see a noticeable improvement after a single treatment, and enjoy that there is no 'downtime' after the treatment is complete. Located in Boulder, our facial expert is ready to schedule a HydraFacial with you!
Email me today to schedule an appointment!
HydraFacial Benefits
There are many benefits to HydraFacials, but one of the most well-known is that it leaves the skin, face or hands feeling hydrated, without all of the aggressive actions from other facial treatments. It does not only improve skin appearance but restores youthful healthy skin with absolutely no downtime. However, the antioxidants and extreme hydration delivered with patented vortex from the HydraFacial will provide amazing benefits that will continue to last. HydraFacials are perfect for targeting areas with:
Fine lines and wrinkles
Hyperpigmentation
Dryness
Uneven skin tone – redness or dark spots
Acne
Blackheads
Sun damage
Large pore sizes
HOW MUCH DOES A HYDRAFACIAL COST
*HYDRAFACIAL – $195
Package of 3 – $145 per treatment
Package of 6 – $130 per treatment
*price includes face and neck
Most people will only need one session per month, but you can have up to two.
If you'd like to buy multiple HydraFacials at once, you can save on per treatment costs
Great as a gift!!!  Ask our Boulder facial experts about gift certificates.
About the HydraFacial Procedure
In less than 60 minutes, your skin can look and feel younger and more hydrated than it has in years!
This treatment willdetoxify, cleanse, exfoliate, extract, and hydrate the skin utilizing super serums filled with antioxidants, peptides, and hyaluronic acid.  These products are driven deeply into the dermal junction with the added LED light therapy used to heal and regenerate lost collagen fibers as a result of aging.
Ready to get started? Here's what you can expect from a HydraFacial procedure.
Lymphatic Drainage.  Done to all areas of the face to help reduce swelling and bloating.  A great way to detoxify and relieve sinus congestion as well as  under the eye bags or dark circles.
Cleansing and Exfoliation. Whether you are getting a skin health treatment or are looking for age reversal, we always start our HydraFacials with cleansing and exfoliation. Our facial serum works to remove dead skin to reveal a new layer of healthy skin.
Facial Peel. Most peels can leave your skin feeling dry and sensitive, but HydraFacials use a special formula mixture of Glycolic and Salicylic Acids to deliver a softer approach with zero downtime.
Extractions. No facial would be complete without the proper extraction of clogged pores; our formula uses Beta-HD to gently remove unwanted blackheads.
Boost. Depending on your skin type and needs, you may want to add a skin "boost" to your procedure. This step is a Dermabuilder that specifically addresses fine lines and uneven skin tones. The Growth Factor  boost  uses connective tissue growth factor / stem cells to help with skin regeneration by promoting collagen and elastin production – an big step towards the fight against wrinkles. If hyperpigmentation is you're concern, try adding Britenol booster.
LED Light Therapy.  FDA approved to regenerate collagen and heal tissue
Protection. The final stage, the HydraFacial Fusion, is an antioxidant serum with hyaluranic acid binding moisture and adding extra tightness and protection to the skin.
Email me today to schedule an appointment!
"HydraFacial hits the sweet spot — it's more than a basic spa facial, but less than a laser treatment," says Marmur. Making it a rare unicorn among no-downtime offerings, its payoff is immediately apparent: "We can quickly improve texture and tone, and even help conditions like acne, without any residual irritation or peeling," Akhavan adds. Even better, everyone we interviewed gushed about the tool's unparalleled radiance-imparting properties, which is what make it "so highly requested before red-carpet events and weddings — it really delivers that extra glow," says Idriss.

We're now carrying DefenAge Skincare line for anti-aging facials!
The scientists at DefenAge have identified how to unlock the key to youth with powerful, synthetically produced messenger peptides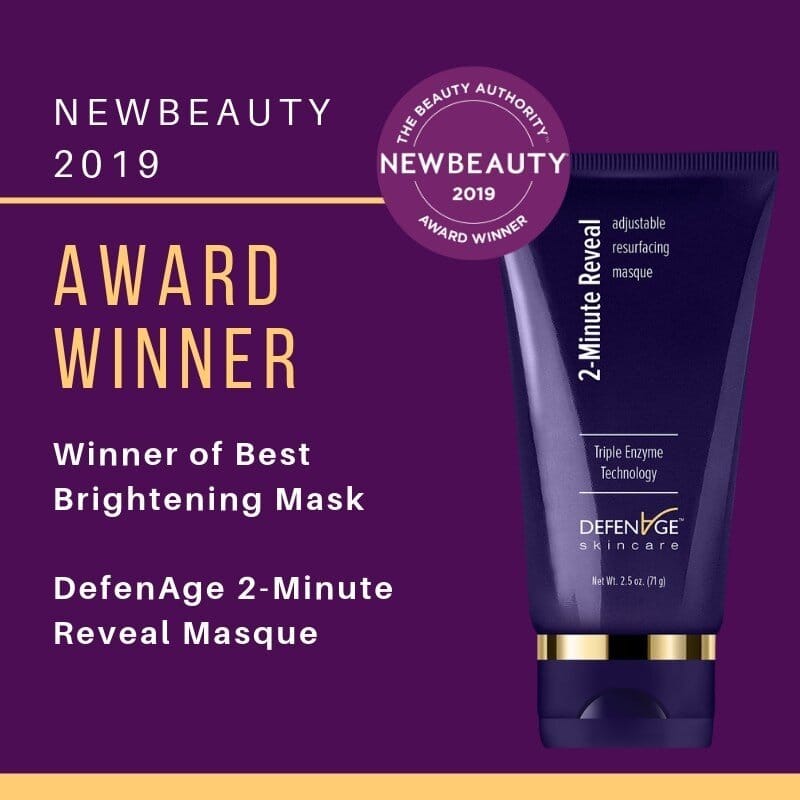 called Age-Repair Defensins™. These patent-pending peptides are the first of their kind and available exclusively in DefenAge skincare. Age-Repair Defensins™ are an age-correcting discovery, transported in a special liposome system. Combined with specially selected skincare ingredients to create an ideal bio-environment, skin rejuvenates its appearance naturally and effectively.
Defenage products have been winning awards lately and we are not surprised. It's awesome. Elle MacPherson loves it too – here's what she has to say about it in an article at Getthegloss.com – As far as skincare is concerned, I found a great place in NYC called Just Ageless at 11 Howard Hotel and they introduced me to a product called Defenage. I'm loving the way it helps the texture of my skin.
BOULDER HYDRAFACIAL REVIEWS
Love everything Michelle offers! You will leave feeling like a million bucks. Her facials are my favorite. 
"Go to the Beauty Spot! I had a Hydrafacial, and I was delighted with both the experience and the results. Michelle is so very good at what she does. Her experience, skill, and intuitive care are worth every penny! Give her a try and you won't be disappointed." ~ Christina H., Boulder, Colorado
"LOVE. If you haven't had a Hydrafacial yet, run to her and get one. Don't walk. I love going to Michelle because she is honest & direct with me. She won't sell me things I don't need, isn't pushy, and actually cares about my skin as much as I do. I LOVE the fact that she uses the Celluma lights for light therapy after a facial. Back to the Hydrafacial. If you live in this dry climate and haven't made this part of your routine yet – call her immediately. Life changing. Even my husband talked about how much I glowed for days after my first one." April E. Boulder, Colorado
"I had a hydrafacial treatment with Michelle, and it was THE BEST!!! She is a true professional with top-notch equipment. My skin has never looked better, and my pores have never been cleaner. Treat yourself to this, it's worth it!!!" ~ Darren R. Boulder, Colorado
"I am updating my review as I still go to Michelle and she still gives the best facials! I always get compliments on my face and complexion. The Beauty Spot is amazing. I have had facials and eyelash tinting done there and the service is the best. I drive from Denver to see her because I trust her with my skin." ~ Jaime V. Denver, Colorado
"I just moved to Boulder a few months ago And was worried I wouldn't find anyone for facials and treatments as good as the person I had in Chicago. My fears were put to rest when I found Michelle and The Beauty Spot! Not only is Michelle very skilled and knowledgeable, but she has a true passion for what she does. I've had hydrafacials, microneedling, eyelash treatments with her–all fantastic. I highly recommend Beauty Spot!" ~ LBD Boulder, Colorado
"I have had several services …Microneedling and an amazing Hydrafacial…done by Michele at the Beauty Spot and my skin has looked and felt amazing. Michele is very prompt in replying to any communications, and she is just delightful to talk to. I am already looking forward to my next service with her !!!!" ~ Lori J. Boulder, Colorado
---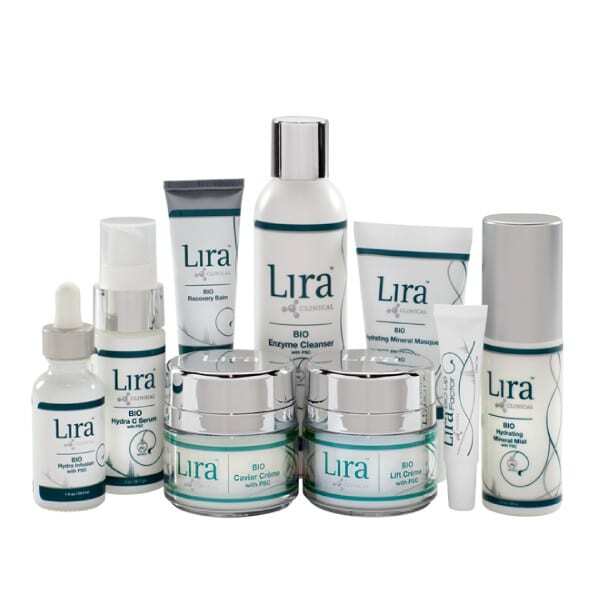 About The Beauty Spot in Boulder, Colorado
Located in the heart of Boulder, Colorado, The Beauty Spot Salon – owned and operated by Michelle Hale – offers an intimate setting for all your beauty needs. In Addition to Hydrafacials, check out our most popular salon services such as Tattoo Removal, waxing and Eyelash Tinting, Thermoclear, Permanent Makeup, microblading and microneedling, lip blushing, and scalp tattoo. People travel to our salon from all over Colorado including Longmont, Louisville, Golden, and Denver – and also Wyoming, Nebraska, and New Mexico!