Boulder, Colorado's #1 Lash Lift Salon!
Want luscious eyelashes without the expense and time commitment of eyelash extensions? Or just tired of crimping your eyelashes with a curler every day? A Lash Lift is perfect for you! You can have it all in the blink of an eye! Get the perfect long-lasting lash lift at The Beauty Spot in Boulder!
This simple no fuss lash lifts create the illusion of longer, darker looking lashes by enhancing your natural lashes from the roots, opening up your eyes more than you knew possible.
Our Lash Lift uses silicone pads, instead of traditional perming rollers, to give more of a lifting effect from the base of the eyelash. Just one 45-minute Lash Lift and Tint professional treatment at The Beauty Spot in Boulder, Colorado is all it takes to get a luxurious lash lift that lasts up to 8 weeks. Bye bye mascara!
See our Lash Lift Photo Gallery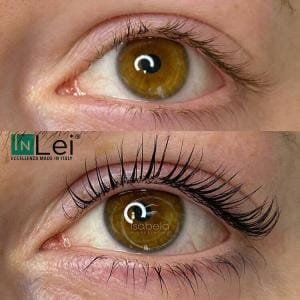 Lash Lift and Tint -$98
Our Lash Lifts are hygienic, convenient, and affordable. Other benefits include:
Alternative to expensive eyelash extensions
Enhances your own natural eyelashes
Reduces damage to lashes from over-curling
Creates a bigger more open eye
Suitable for short or long lashes
Curls lashes
Darker more lush looking eyelashes
Want to learn more about lash lifts? Give us a call at (720) 938-1566.
We also offer more permanent eyelash enhancements
Boulder Lash Lift Testimonials
"I LOVE The Beauty Spot! I have gone multiple times for a lash lift, and Michelle always makes it the best experience. The lift I receive here has been the best and longest lasting I have ever had." ~ Dezi C. Boulder, Colorado
"I had a lash lift and tint with Michelle. The same night, I was complimented by another esthetician about how great my lashes look. She did a fantastic job and I look forward to returning for a facial!" ~ Emily G. Boulder, Colorado
"I absolutely LOVE Michelle's work! I had lash extensions for years & when I removed them my natural lashes were so short, I wanted to find an alternative to enhance my natural features. I've had my eyelashes lifted and tinted multiple times with different esthetician's but they can't even compare to what Michelle can do to my natural lashes. My lift & tint makes my lashes literally hit my eyebrows (without any mascara) & it lasts for months! She is without a doubt my go-to esthetician from here on out." ~ McKenna D. Boulder, Colorado
"Loved this new procedure, like a perm for my eyelashes, and with dark tint, no need to wear any mascara or curl my eyelashes! No discomfort, and it took about 45 minutes. Great music while letting Michelle do her magic!" ~ Heather N. Boulder, Colorado
"I was so surprised and impressed by how my lashes looked after this treatment! It was quick and painless and made my eyes look amazing! Even a few weeks later they still look like I just got them done!" ~ Catherine G. Boulder, Colorado
---
About The Beauty Spot in Boulder, Colorado
Located in the heart of Boulder, Colorado, The Beauty Spot Salon – owned and operated by Michelle Hale – offers an intimate setting for all your beauty needs. In additions to lash lifts and tints, check out our most popular salon services such as Tattoo Removal, Thermoclear, Permanent Makeup, microblading and microneedling, lip blushing, and scalp tattoo. People travel to our salon from all over Colorado including Longmont, Louisville, Golden, and Denver – and also Wyoming, Nebraska, and New Mexico!