Waxing in Boulder, Colorado
From a brow wax to a bikini wax, The Beauty Spot is the place for waxing in Boulder.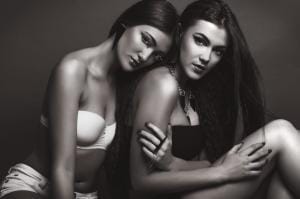 Waxing hair removal is a process that removes unwanted body hair. It may be performed anywhere on the body, as long as hair length in no shorter than ¼" long.
Waxing will not make the hair grow back "darker" or "more coarse". In fact, repeated waxing treatments will actually damage the hair follicle leading to a decreased ability of that follicle to produce hair. The hair growth will not only lessen, but also be finer; plus, shaving actually activates more hair growth.
Whether you're looking for facial waxing or a bikini wax, we've got you covered from top to bottom! Use the button below to book a waxing appointment with us at our Boulder, Colorado salon.
Contact Us to Schedule an Appointment
---
Boulder Waxing Prices
Facial Waxing
Eyebrow shape – $20
Lip – $10
Chin – $10
Sides of Face – $10
Ears – $25
Bikini Waxing
Bikini Wax – $25+
Middle of the Road Wax – $45
---
What to Expect From Waxing
Waxing can be slightly uncomfortable. You may choose to take an over the counter pain medication 30 – 45 minutes prior to your appointment. It is recommended to discontinue use of Accutane or Retin-A prior to waxing. A "clean", trimmed area is preferred for any waxing treatment, especially a bikini wax and Brazilian wax. For the bikini area or legs, exfoliating with a body scrub is helpful the day before your waxing appointment to help decrease ingrown hairs. However, no body scrubbing is suggested on the same day as when you get waxed (either before or after your actual appointment).
Treated areas may be pink for a few hours after your waxing service. It is best to avoid direct sun immediately after waxing to decrease the possibility of hyper-pigmentation. Avoid AHA's (alpha hydroxy acids), saunas, and hot tubs for 48 hrs. If you've had a bikini wax, to help prevent ingrown hairs and folliculitis (tiny whitehead looking pimples) try to avoid tight clothes, sweating, and sexual intercourse for the first 24 hrs. You will thank us later.
It's best to have regular waxing service every 3-5 weeks, for the most effective results.
---
About The Beauty Spot in Boulder, Colorado
Located in the heart of Boulder, Colorado, The Beauty Spot Salon – owned and operated by Michelle Hale – offers an intimate setting for all your beauty needs. In addition to bikini waxing services, check out our most popular salon services such as Tattoo Removal, Dermaplaning, and Eyelash Tinting, Thermoclear, Permanent Makeup, microblading and microneedling, lip blushing, and scalp tattoo. People travel to our salon from all over Colorado including Longmont, Louisville, Golden, and Denver – and also Wyoming, Nebraska, and New Mexico!