Specialized Skin Treatments at The Beauty Spot in Boulder, CO
Our skin is the largest organ of our bodies, so why don't we take better care it it? Our skin is continually exposed to free radicals, such as pollution, sun, and stress, all of which damages our skin cells (like collagen and elastin) and speeds up the aging process.
However, a once-a-month treatment will start you on your way to having healthy beautiful skin. The main functions of a facial are to thoroughly cleanse pores, exfoliate dead skin cells, stimulate blood flow, and provide nourishment and hydration to the skin.   Blemishes MAY result a few days after a facial as toxins may be released. So, if you have an important event you would like to look ravishing for, it's important to plan ahead!
---
*Collagen Induction Therapy (CIT) or Micro needling
Introducing the Livra Pro™ Microneedling & Stem Cell Therapy system for collagen induction…..  the  new alternative to plastic surgery and fillers like Botox with minimal to no downtime  at a third the cost!!!! The Livra microneedling system rates far above the other systems on the market due to minuscule punctures to the epidermis causes  inflammation which in turn, stimulates cells called keratinocytes that activate the production of new collagen fibers.
There are many microneedling choices out there but the Livra Pro's superior delivery system is what sets this company apart from the many others in todays market.  Livra leaves clean "punctures" in the skin, (unlike many of the rollers and pens used today that "tear" the tissue).  These clean punctures allow for better product penetration and healing.
Livra Pro produces maximum stimulation, with minimal inflammation. This balanced approach to skin rejuvenation reduces recovery time to near zero, while maximizing results! The typical recovery involves just a day or so of mild redness and swelling, and any evidence that you've had something done can be covered with a quality mineral makeup within just 2 hours of treatment!
 This cutting edge  therapy is fantastic for ALL skin types not just those concerned with aging.  You should see the difference it makes with acne scarring!  Even though you will notice some  immediate results,  4-6 treatments are recommended for optimal results.  Allow ~6weeks between treatments for  proper healing and rejuvenation of skin.
Benefits to CIT:
softens and plumps lines and wrinkles by stimulating collagen production
noticeably reduces acne scarring
comparable results to invasive laser treatments (at a third the cost)
minimal to no downtime
breaks up surgical scarring
decreases stretch marks
reverses hyper-pigmentation by activating melanocytes in the skin
decreases pore size by thickening the collagen
suitable for ALL skin types
increases skin vitality and health naturally
can increase hair growth in Alopecia cases
deeper product penetration (increased absorption of product by 1,000 x )
*Collagen Induction Therapy…..(4-6 rec. for best results)
COLLAGEN INDUCTION THERAPY – $275 PER TREATMENT

Package of 3 – $225 per treatment
Package of 6 – $195 per treatment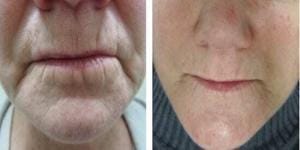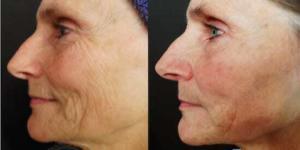 Hydrafacials at The Beauty Spot in Boulder, CO
Check out the new HydraFacial TV clips:

*HYDRA  FACIAL – $175………. (this includes face and neck)

Package of 3 – $135 per treatment
Package of 6 – $120 per treatment
All I can say is WOW! This revolutionary  facial is amazing for
ALL
skin types. It does not only improve skin appearance but restores youthful healthy skin with absolutely no downtime. Most clients see a noticeable  improvement after  a single treatment.  However, the antioxidants and extreme hydration delivered with patented vortex  from the
HYDRA FACIAL
 will provide amazing benefits that will continue to last. The 
HYDRA FACIAL
targets:
Sun damage
Wrinkles
Redness
Acne
Blackheads
*HYDRA FACIALS  may be done every 2 weeks, but are recommended 1x per month.  May also add on the lips or hands.
*LED Phototherapy
Anti- Aging
In just 30 relaxing minutes,   Celluma Pro LED Phototherapy,  can help you begin  the reduction of fine lines and wrinkles,  hyper pigmentation, and inflammation while experiencing an overall improvement in skin texture, quality and health. Using medical grade wavelengths  scientifically proven to stimulate fibroblasts to increase collagen and elastin, therefore increasing our cells performance.  Red light frequencies penetrates into the dermal layer and has been shown to enhance collagen and elastin production through photo-biostimulation of fibroblasts for improved skin tone, quality, clarity, and texture. Near-infrared light penetrates deepest to increase micro-circulation and tissue repair, as well as decrease inflammation.  Great for post treatment healing…….greatly reducing downtime!!!
Acne
With Celluma Pro, acne doesn't stand a chance.  Let's clarify: When P. acne bacteria builds up in pores, skin becomes inflamed, causing acne lesions and blemishes. Blue light penetrates through the epidermis and is known to kill P. acnes bacteria not only clearing up existing blemishes, but preventing future breakouts before they happen. You'll be on your way to a clearer, smoother, more radiant complexion.
How does Celluma compare to other light therapy masks on the market?  Fantastic!  Celluma does not weigh the face down with a heavy claustrophobic mask.  It is also not limited to just the face.  The Celluma Pro treats, not only the face,  but also the neck  in the same treatment!
FDA approved, Celluma Pro's LED light therapy is an effective, affordable, and relaxing way to achieve healthy, youthful skin in a natural, safe, and non-invasive manner with zero downtime.
* LED Phototherapy- $30
Each treatment is 30 min.  Rec. 2-3 x per week
*Microdermabrasion / Chemical Peels
Microdermabrasion DiamondTome and chemical peels are fantastic, non-surgical treatments used to help achieve beautiful, more youthful looking skin. Microderm is performed with a state of the art Diamond- Tome crystal-free machine. Working on the first layer of skin cells, the epidermis, the Diamond-Tome offers you a quick, pain-free path to rejuvenated skin with NO downtime.
Chemical peels may differ in strengths from mild to aggressive. It is typically recommended to begin with a mild peel to condition your skin. Peels typically target the dermis, a deeper layer of skin cells and may require some downtime. Discussing your needs, past skincare experiences and expectation is very helpful in choosing a treatment that will be best for you.
Benefits to Skin Resurfacing Treatments
Increases the production of collagen and elastin (lost during the aging process).

Reduces fines lines and wrinkles.

Non-surgical.

Little to no downtime unlike similar laser treatments.

Decrease hyper-pigmentation and sun damage.

Decrease pore size by removing blackheads.

Evens skin tone and texture.

Controls acne

Reduces the appearance of scars such as acne scars, scars from plastic surgery, scars from trauma.

More soft and supple skin.
 Microdermabrasion/ Chemical Peels*
*MICRODERMABRASION – $95
*ALPHA HYDROXY (AHA) PEEL  – $80
This gentle glycolic peel exfoliates, softens skin, and helps stimulate collagen production. Great for tired and dull skin and fine lines and wrinkles.
*BETA (SALICYLIC) PEEL- $80
The Beta peel is ideal for oily or acneic skin. It decreases bacteria and dissolves oils leading to clearer more healthy looking skin.
* LACTIC /KOJIC PEEL – $80
This resurfacing cocktail is designed to tighten and brighten! The lightening agent, Kojic, is added to break up melanin in the deeper layers of skin. Designed for a series. Works great with Image Lightening serum or Image Bleaching Serum.
Add Resurfacing Treatments for hands, chest, or feet for an extra $10
---
About The Beauty Spot in Boulder, CO
Located in the heart of Boulder, Colorado, The Beauty Spot Salon – owned and operated by Michelle Hale – offers an intimate setting for all your beauty needs.  Check out our most popular salon services such as Eyelash Extensions and Eyelash/Eyebrow Tinting, Permanent Makeup, and skin care services like Hydrafacials and Microdermabrasions.