Teeth Whitening in Boulder, Colorado
At The Beauty Spot in Boulder we use the most modern, efficient, and cost effective methods of teeth whitening available, without having to visit a dentist. Teeth Whitening is a hassle free way to take years of gunk off in 1 appointment!  No messy  trays or two week waits to have the beautiful bright smile you have always wanted.  Performed by a registered dental hygienist, this FDA approved teeth whitening system uses an LED blue light to activate a hydrogen peroxide based solution.  The end result………….A BEAUTIFUL WHITE SMILE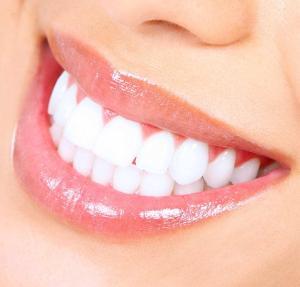 Our teeth whitening treatment process provides a risk free way of removing deep rooted stains from teeth without any unwanted side effects. Unlike bleaching, we use an organic, all-natural plant and mineral based gel that reacts with a filtered Blue LED lamp (rather than a harmful laser light), which opens thousands of tiny pores found on the surface of the teeth. Once the pores are opened, the gel gently lifts years of staining from all layers of the tooth while conditioning the tooth at the same time.
The visit includes three, twenty-minute sessions under the lamp, with a fresh coating of gel, and vitamin-e oil for gum and lip hydration, between each session. This allows the teeth whitening gel to cut through the layers of built-up staining.
How much does teeth whitening cost?
TEETH WHITENING – $195
Teeth Whitening Touch up sessions – $100 ( if done w/in 1 year)
The Teeth Whitening Process
The Teeth Whitening procedure consists of 3 very simple steps. First, a cheek retractor is placed in the mouth. Second, the gum line along the teeth and both lips are coated using a vitamin-e oil swab for hydration. Third, using a brush on gel applicator, the photosensitive whitening gel is brushed onto the outer surfaces of the teeth and an LED blue lamp is positioned to the mouth in 20 minute increments.
This means the gel is only applied to the teeth and not to the gums, which avoids tooth sensitivity and gum irritation. The teeth whitening gel utilizes a peroxide-based chemistry, specifically called hydrogen peroxide. The teeth whitening gel is 17% hydrogen peroxide in a viscous water-based food-grade level gel. This means that the whitening gel conditions the teeth throughout the whitening procedure. Conditioning of the teeth is very important because that is what prevents sensitivity and discomfort.
All About the Teeth Whitening Products
Proprietary teeth whitening gel – Made in the USA. The proprietary teeth whitening gels used at The Beauty Spot in Boulder, Colorado are strong enough to deliver the results you want, yet gentle enough to provide a non-invasive, pleasurable teeth whitening experience. This teeth whitening gel uses only the highest quality USA Organic, plant and mineral based ingredients. The active ingredient in our gel is a food grade hydrogen peroxide and contains three key minerals to stabilize and strengthen the tooth enamel.
The teeth whitening gel has been proven to whiten as well or better than other dental whiteners, and without the level of sensitivity and side effects that other whiteners can deliver.
Teeth Whitening Pre and Post Care
Pre Teeth Whitening Treatment Care
On the day of your teeth whitening appointment brush and floss lightly prior to your appointment to ensure a clean slate. Please feel free to eat and drink right up to your appointment time.
Post Teeth Whitening Treatment Care
You will not be able to eat or drink anything for the two hours following your teeth whitening treatment with the exception of water. You will want to drink a lot of water during the two hours following your treatment as that will help rehydrate the mouth and enable the pores in the teeth to close up quicker.
It is recommended that you stick with an all-white or light food and drink diet for 16 hours following your treatment. This includes your toothpaste color
Once returning to your regular eating and drinking habits, normal staining patterns will resume, so it is always suggested that some type of home maintenance regimen is consider.
---
About The Beauty Spot in Boulder, CO
Located in the heart of Boulder, Colorado, The Beauty Spot Salon – owned and operated by Michelle Hale – offers an intimate setting for all your beauty needs.  In addition to teeth whitening, check out our most popular salon services such as Permanent Makeup, Zaffiro Skin Tightening, TED Hair Restoration, Dermaplaning, Lash Lifts, Waxing and Hydrafacials. We have folks coming from Longmont, Louisville, Golden, for skin care treatments – sometimes even from Denver!