Ellebana Brow Henna in Boulder, Colorado
The Beauty Spot is the first and only salon in all of Boulder to offer Ellebana's newest beauty product – Brow Henna!

The way Brow Henna works on the hair and skin structure is incredibly unique in comparison to tinting. Tinting uses an oxidant to open the cuticle of the hair and allows colour to penetrate the brow hair cortex through the oxidation process. Henna on the other hand, acts like a blanket over the hair and provides a coating to the hair shaft, coating the top layers of the hair cuticle only, this helps to give the appearance of a thicker, softer and smoother hair and eyebrow.
Professional eyebrow tinting has never been better!
Elleebana's innovative formula helps to strengthen hair, restore growth and the natural shape of the eyebrows. Our Professional range of Brow Henna consists of 7 colors, perfect for each skin type and tone, and can be mixed to create true custom brow magic. The Brow Henna coloring agents are derived from a Henna plant or Henna tree. The highest quality of Henna is derived when extracted from the leaves and flowers of the henna plant and offers far more superior skin stain or brow coloration.
Benefits of Henna Eyebrows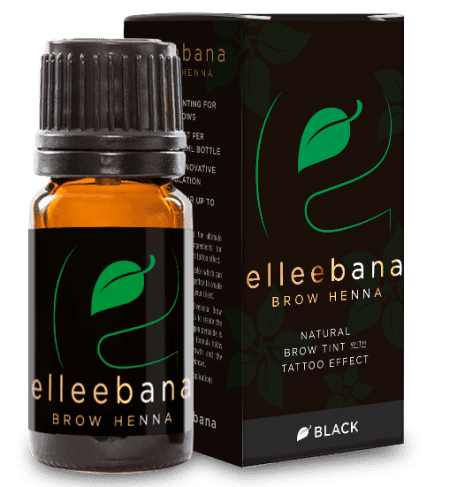 Containing hydrolyzed proteins, vitamin complex and anti-oxidants, Brow Henna helps to strengthen and restore hair growth and improves the natural condition of the eyebrow hair – it's perfect for people who have over plucked eyebrows or are still recovering from a bad waxing experience.
These unique additions to the range are innovative, and set the brand apart from its competitors and a true genius for the evolution of brow enhancement services.
Natural eyebrow tinting with tattoo effect on the skin

Lasting up to 14 days on the skin

Stays on the hair up to 6 weeks

No ammonia, lead or peroxide

Vegan and Cruelty free
Click Here to see our Henna Eyebrow Photo Gallery
Ellebana Brow Henna Price
Email me today to schedule an appointment!
Boulder Brow Henna Reviews
"I just had my brows tinted with henna by Michelle. She took her time measuring and sculpting the shape to provide me with fuller, more even brows that look natural and best of all, maintenance free! I've had numerous other treatments at The Beauty Spot by Michelle and just can't say enough good things about my experiences!" ~ Anne B. Boulder, Colorado
---
About The Beauty Spot in Boulder, Colorado
Located in the heart of Boulder, Colorado, The Beauty Spot Salon – owned and operated by Michelle Hale – offers an intimate setting for all your beauty needs.  In addition to henna eyebrow tinting, check out our most popular salon services such as Tattoo Removal, Dermaplaning, and Eyelash Tinting, Thermoclear, Permanent Makeup, microblading and microneedling, lip blushing, and scalp tattoo. People travel to our salon from all over Colorado including Longmont, Louisville, Golden, and Denver – and also Wyoming, Nebraska, and New Mexico!